Regular price
$139.99 AUD
Regular price
Sale price
$139.99 AUD
Unit price
per
SALE!
SOLD OUT
MJÖLNIR, THE HAMMER OF THOR, FROM THE MARVEL MOVIE, THE AVENGERS
Questionably the strongest weapon within the Marvel universe, the god of thunder's chosen weapon, bestowed upon him by his father Odin, the god of war and death.
Constructed and expertly hand crafted with the utmost precision and intricacy, this 1:1 replica of Mjolnir truly captures the elegance of every detail and the power said to be able to level even mountains themselves.
It is said:
"Whosoever holds this hammer, if he be worthy, shall possess the power of Thor"
DESCRIPTION:
This godlike hammer has the following features:
-      Constructed with world-class polyresin of the highest quality, this hammer is extremely durable and as strong as steel.
-      Equipped with a sturdy handle and ergonomic design, one's grip is not easily lost on such a masterpiece.
-      Weighs at a comfortable 2.10 kg suitable for one to swing in battle at ease.
-      Measuring at a length of 42.0cm by a width of 22.0cm and thickness of 13.4cm, this hammer ensures an impressive appearance of greatness and power.
-      Comes with a collectible polyresin stone-like mount for lovers who do not mean battle. Allowing the owner to add to their growing wall of collectibles or start the beautiful existence of one.
The accompanying base has the following features:
-      Similarly constructed with the same polyresin, ensuring the durability and strength of a base needed to hold a legendary hammer.
-      Hand crafted and sculpted into an exquisite stone formation, molded for Mjolnir itself.
-      Weighs in at a robust 2.25kg.
-      Measures at 30.5 cm by 23.4 cm by 5.2cm, length, width and thickness respectively.
This is a MUST OWN hammer for ANY lover of Thor and the Marvel series!
Product is ABSOLUTELY BRAND NEW.
IN LIMITED SUPPLY DUE TO EXTREMELY HIGH DEMAND.
SHIPPING:
Currently shipping only within AUSTRALIA. 
Product ships out within 1-2 days.
Refunds accepted within a 14-day period! (however, shipping fee costs must be covered by the buyer and a 10% restocking fee may be charged.)
EXCEPTIONS TO FREE SHIPPING:
Our shipping services may charge extremely expensive postage fees depending on the location they must ship to, some of these areas are in WA, NT or some rural areas in Queensland, Victoria and NSW.
For this reason, we may not be able to accommodate free shipping depending on your location (as we incur severe losses) and may ask if you are able to pay a portion of the shipping fee in addition to your purchase or refund your purchase.
Please be understanding!
SHIPPING AND RETURNS

Shipping from AUSTRALIA. We can also ship internationally however please note shipping may be expensive.

IN STOCK Product ships out within 1-2 days.

PRE-ORDER Products ships out after they have been produced and arrive to our store. Please check description for ETA.

Please note, we cannot ship toPO boxes, parcel lockers and remote islands

Change of mind returns/refunds are accepted within a 14-day period! (exceptions apply, please refer to policy page)
EXCEPTIONS TO FREE SHIPPING

We are unable to offer free shipping to rural or remote suburbs. Our standard shipping to those suburbs is $15-$20 depending on location.

Additionally we are also unable to offer free shipping for oversized parcels over 0.1 cubic metres or 10kg.

Please be understanding!
REGARDING RESIN STATUES/DEPOSITS

We require a deposit to reserve a figure for you! After received, we will keep you up to date on progress and any ETAs we have. After the statue has arrived in our warehouse, remaining payment will need to be paid prior to shipment or pick up.

Deposits for resin statues are NON-REFUNDABLE

Please note, we may also require an additional shipping fee for resin statues depending on weight and size of the product.

Pick up is available! Please pick up if you can to avoid any risk of damage during transit.
LEGAL INFORMATION

You must be over 18 years to purchase any edged collectable from us. Please be aware of your compliance with local and state laws to legally purchase swords, knives, axes etc. We will not be responsible for any consequences of non-compliance
View full details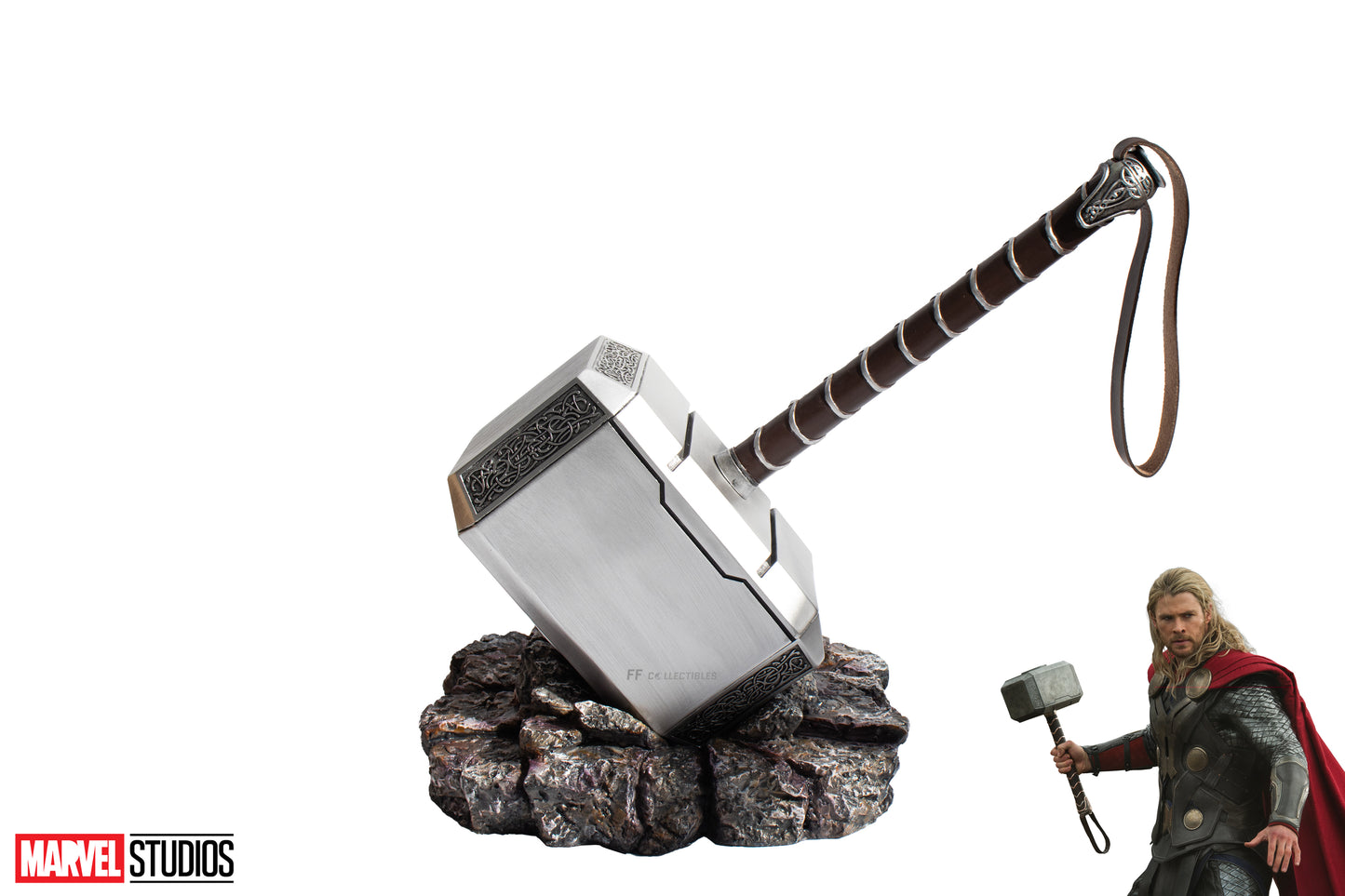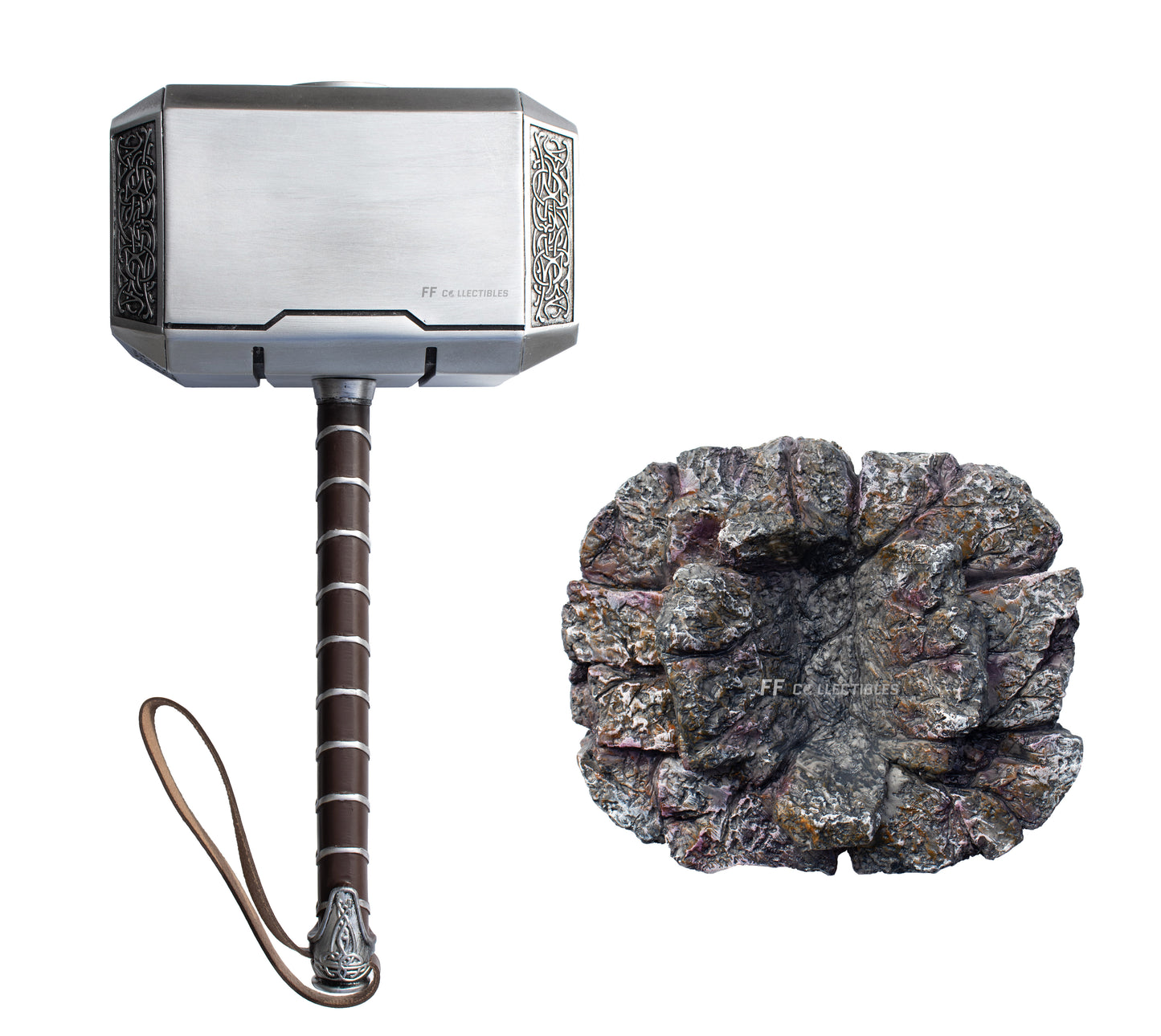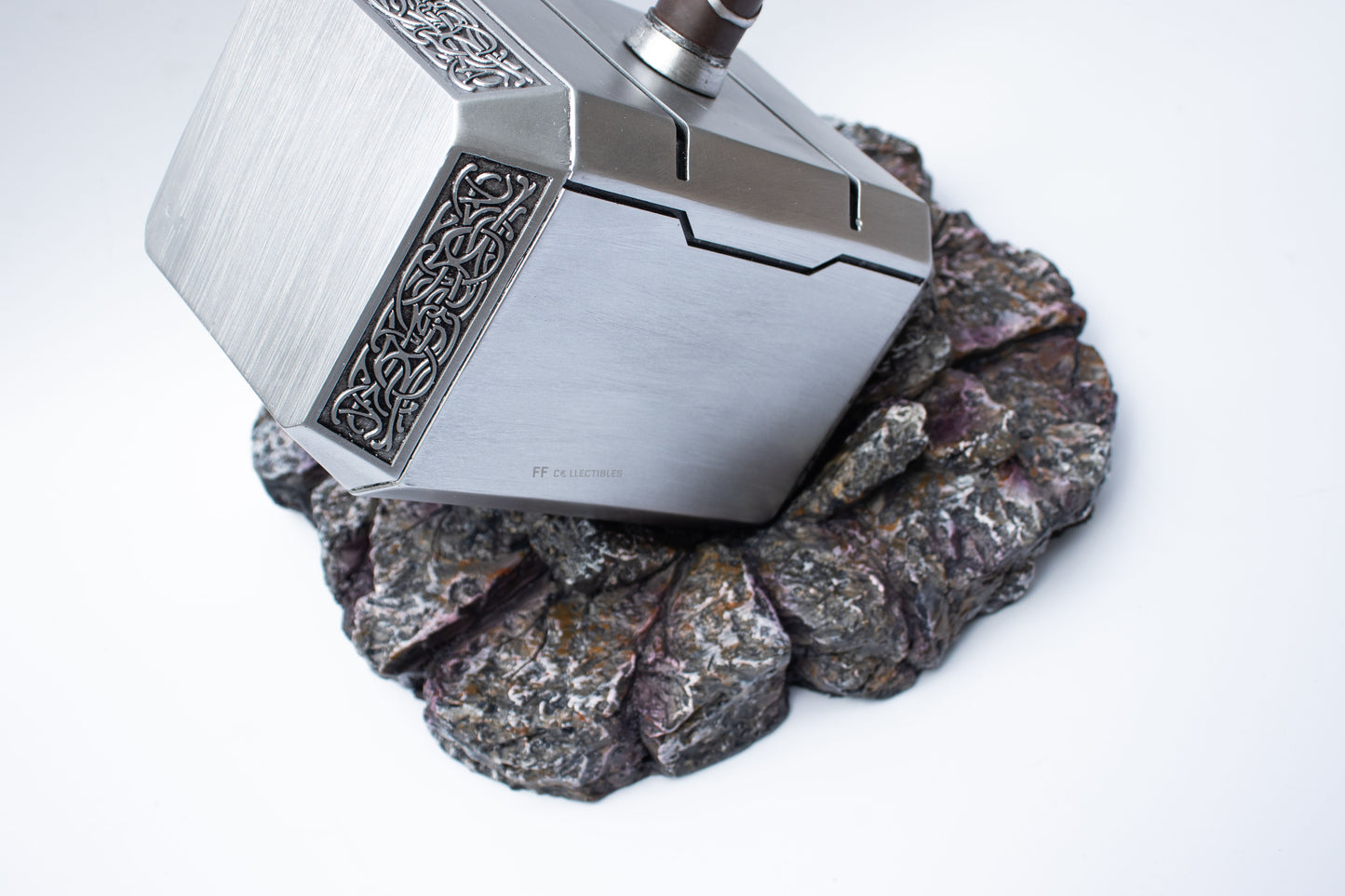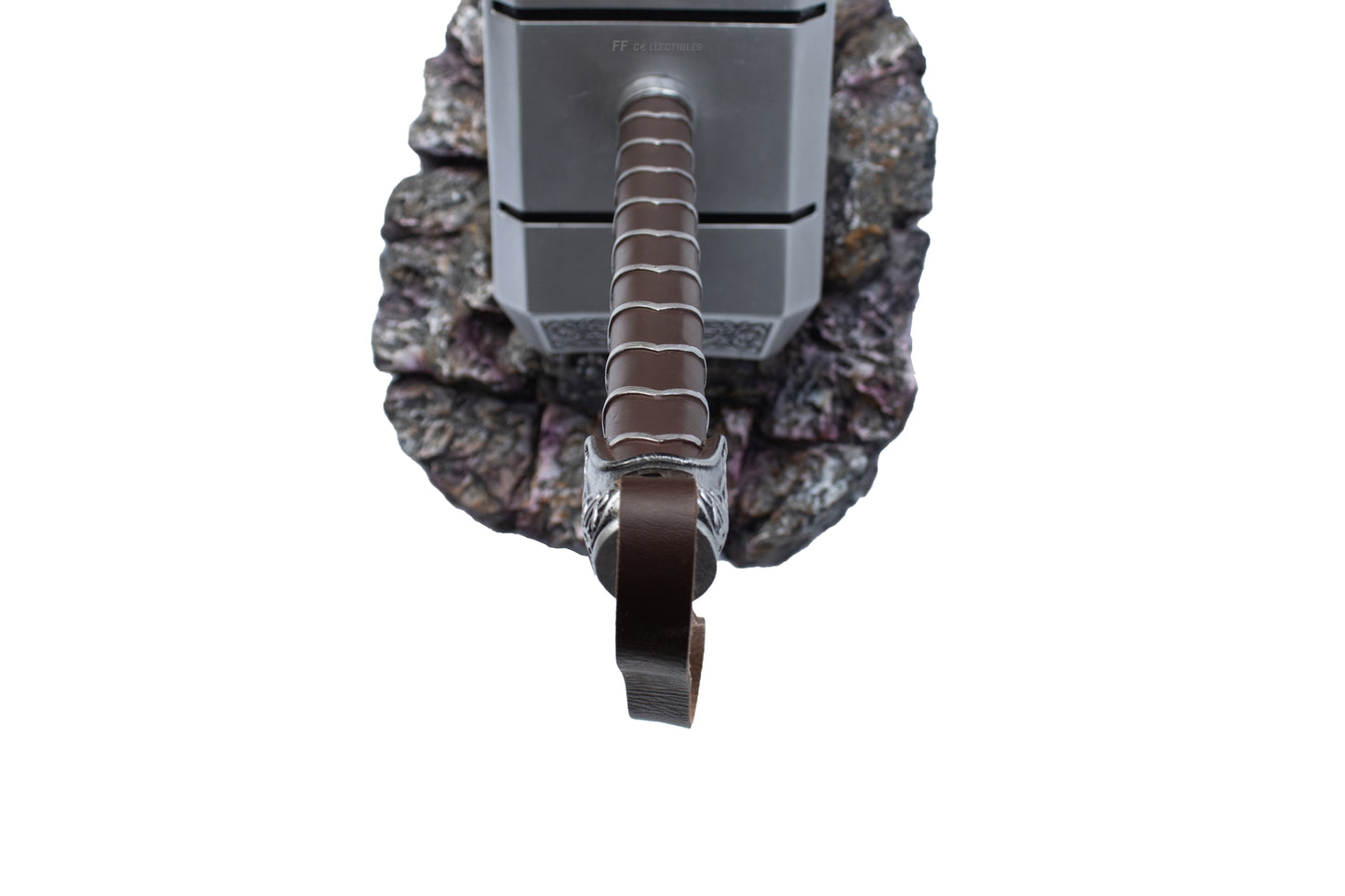 Thor Hammer
Fantastic product. Exactly as described
Just picked up my package looks great feels great it's awesome absolutely love it
fantastic love the base too
Thor Hammer so Awesome 😎
Just received my Thor hammer, came packed really nicely and no damage at all, awesome build quality at a very fair price, looks so cool, thanks Guys Awesome 🤩
Thor Hammer
Fantastic product. Exactly as described
Just picked up my package looks great feels great it's awesome absolutely love it
fantastic love the base too
Thor Hammer so Awesome 😎
Just received my Thor hammer, came packed really nicely and no damage at all, awesome build quality at a very fair price, looks so cool, thanks Guys Awesome 🤩
FREE SHIPPING TO METRO SUBURBS

We offer free shipping to metro suburbs! If you are located outside, please select shipping for rural suburb at checkout or ask if you are unsure!

*Oversized items may still require additional shipping

*We do not ship to PO boxes or parcel lockers (residential or business addresses only)